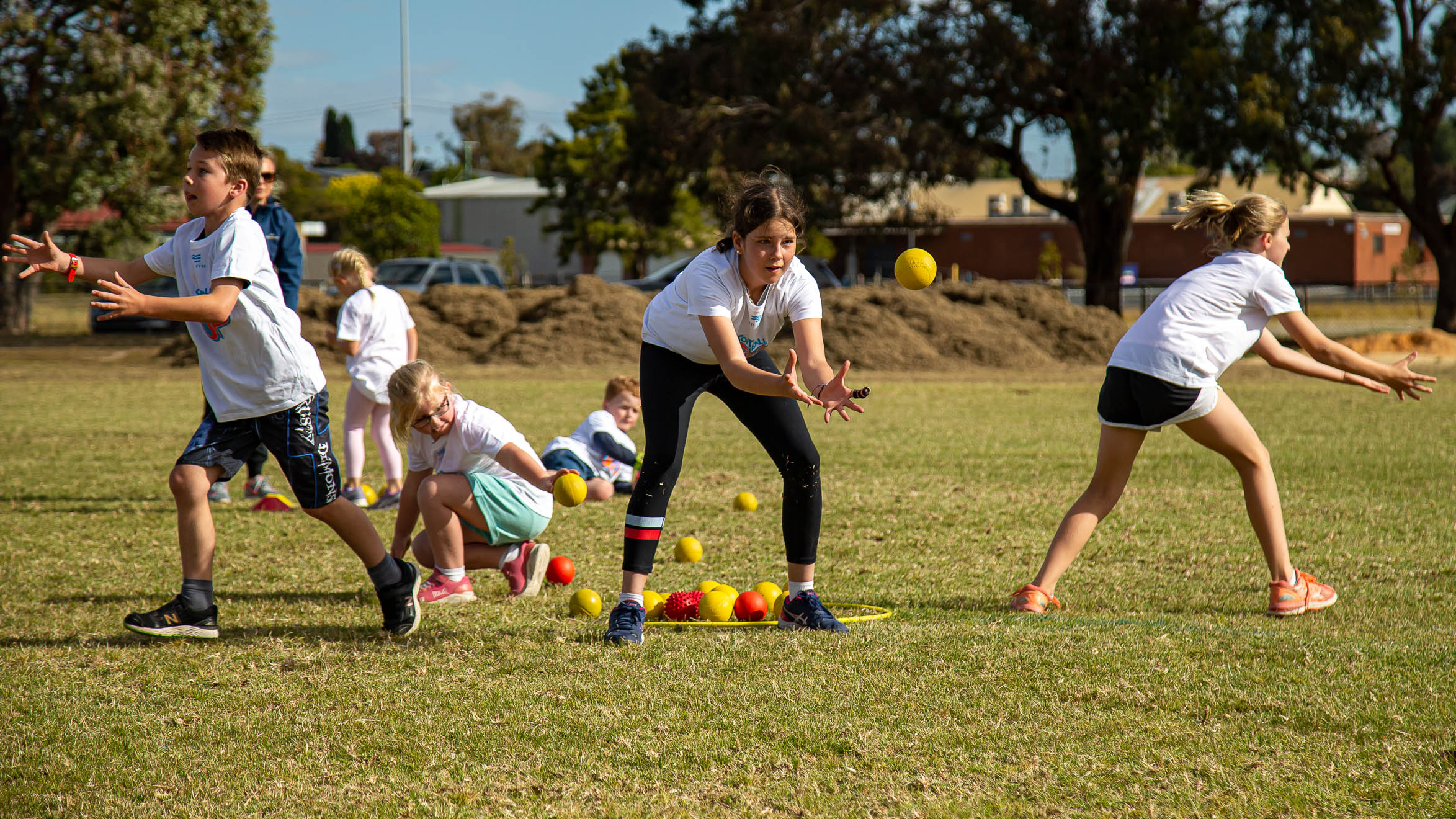 Geelong Softball Association, with their passionate and dedicated volunteers, have worked tirelessly in the pre-season to get back on the diamond safely as sport in Victoria slowly returns.
With support from Softball Victoria including a range of hygiene and signage products to ensure a safe environment for all participants and to adhere to COVID safe and Victorian Softball Return to Community Participation Guidelines, the Association is returning to the diamond with a Softball Batter Up Program for children starting on Thursday 22 October.
Geelong are amonsgt the first in the sporting community to re-commence in Victoria since COVID-19 restrictions in regional Victoria were eased to allow for Junior Sport to recommence.
"We are extremely excited to be getting back on the diamond, starting with the Softball Batter Up Program, and giving children in Geelong and surrounding regional areas the opportunity to get active again and connect with others in a fun and safe environment," said Carolyn Christie, Secretary of the Geelong Softball Association Carolyn Christie says.
The program kicked off last week with 18 registered participants, which is an amazing achievement in the current climate.
The Association has always been proactive in their growth and are fresh off achieving Homeplate success, finishing on top of the Homeplate Ladder last season.
Their all new SBU program is set to put them back on the Homeplate path in 2020/21 after a tough season for Victorians.
Click on the link for more information on the Geelong Softball Batter Up Program or to register https://www.softballbatterup.com.au/SBU-host-info/geelong-softball-batter-up-2020/